One stop for all your battery needs
The power to recharge your world
Sometimes, it seems to happen all at once: your trusty cordless drill dies, the smoke alarm starts beeping "recharge me!" and you just want to get out on your boat – if only it would start, that is. Here's the great news: We have it all: batteries for tools, home electronics, big toys like boats plus all your power accessories. Plus unmatched service to get you in and out in an instant. With just one easy stop you can recharge, renew and relax – we have you covered.
Cars and Trucks - for all your replacement battery needs
Home electronics, watches & tools large and small
Cell phones and digital devices – batteries, backup and gear
Big Toys – Motorcycles, RVs, golf cars, boats, lawn mowers & more
Specialty batteries – we have what it takes from hearing aids to alarm systems
Lawn & Garden
From the heat of summer to the cold of winter, our lawn and garden batteries have the power to exceed expectations in every type of weather. We offer reliable battery solutions for Mowers, Tillers, Chipper Shredders, Vacuum Cleaners, Snow Blowers, Turf Vehicles and more. So, when you plan on doing some work around the yard, our Interstate batteries are the smart way to go.
Heavy-Duty Truck
With the right power behind you, you'll never doubt your ability to deliver. Interstate's commercial line includes starting, cycling and AGM batteries with top-notch reliability for over the road, short-haul delivery, construction and mining commercial trucks. We look forward to earning your trust through our ongoing devotion to quality and our industry knowledge of what large trucks need to perform at their best.
Industrial
Industrial vehicles require strength, longevity and reliability from their power source to get the job done. Our line of industrial batteries is designed to power forklifts, scissor lifts, sweeper-scrubbers, service utility vehicles, buses, ambulances and more. Whether you need a 6 volt or 12 volt, our batteries will keep your industrial equipment running longer. Industry professionals trust us to keep their business going, which challenges us to push the limits and provide the best product possible for those who turn to Interstate.
Agriculture
With solutions designed to meet the power needs of tractors, plows, combines, sprayers, harvesters, balers, seeders, wind rowers and more, our line of farm and agriculture batteries is designed to work hard, withstand extreme weather and perform day after day. At Interstate, we are always looking for ways to continually improve our service and products so that we can meet the ever-changing needs of those who depend on us. We'll keep you moving as you cultivate your path for success.
Powersports
With our full range of battery technologies for powersports vehicles, we'll ensure that you have the right battery type for each of your machines. Whether your powersports vehicles are needed for serious business or casual hobbies, Interstate Batteries has the power to keep them running on or off-road, in the snow or in the water. Explore the line and find the fit for your powersports vehicle.
Golf Car
From campgrounds and corporate campuses to golf courses and universities, our batteries for electric and gas-powered carts have been engineered with one thing in mind: longevity. Our improved technology means fewer battery replacements and a longer life so you can focus on what really matters. So, whether you are cruising the corporate campus or hitting the links, you can count on our golf cart battery solutions.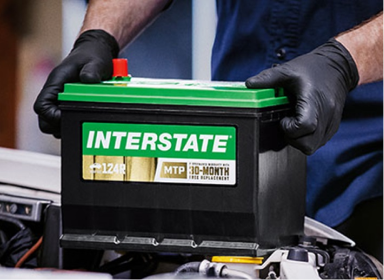 Car and Truck
The MTZ absorbed glass-mat (AGM) battery with Pure Matrix™ power feeds power-hungry vehicles while serving up powerful engine starts. With a 48-month free replacement warranty and longest-life performance, this battery delivers lasting power for today's high-accessory vehicles and motorists who use plug-ins such as DVD players, phone chargers and GPS devices.
Marine
High quality and unparalleled service make Interstate the preferred brand of marine batteries. Whether you need a battery for deep-cycling, starting or a combination of the two, Interstate has you covered. Get the durability and longevity you're looking for when the water is calling.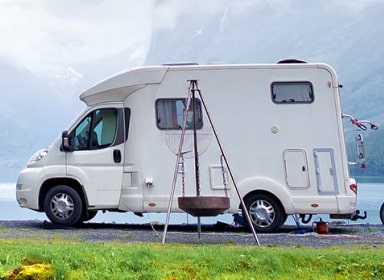 RV
When you're about to pack up and hit the open road, make sure your checklist starts with Interstate. Our RV batteries will get you going and then continue to power the comforts of home while in the great outdoors. Browse our RV batteries or use the RV battery wizard above to find the right product for your application.